Name: ambersue
Status: married.
Age: 23
Location: canton. (but i'm from akron<3
Children: 8 month old son
Sahm/wohm/wahm: currently SAHM
Hobbies: reading, cooking, exercising (though i'm better at gaining than losing weight.) drinking coffee, tattoos. and i love celebrity gossip. what the heck is up with britney being pregnant again?!



i recently moved to canton from cuyahoga falls to be closer to my husbands place of employment. (diebold.) i'm becoming quite a hermit since i'm out of my comfort zone. i'm always up for having new E-mom friends. most of my entries are posts of my son, though i occasionally ask advice on in-laws, hubby drama, or baby issues.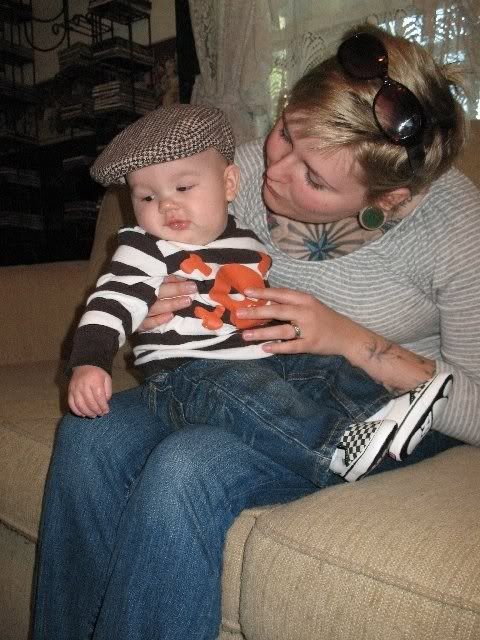 me and atticus almost 2 months ago.